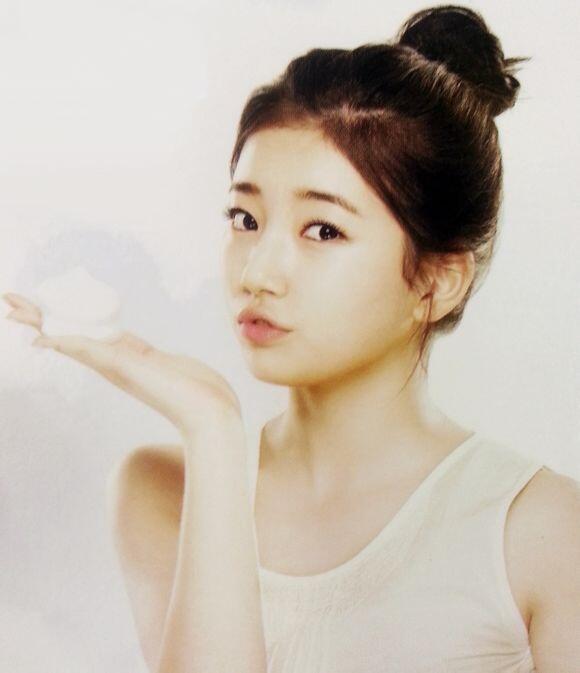 Korean idol, Suzy Bae, was given the title, Nation's First Love, after her movie "Architecture 101." It's no wonder because she is known for having great natural beauty. She's not afraid to share pictures of herself without makeup to fans. In fact, Suzy is so beautiful, she's even been asked to model without makeup before. One factor to Suzy's natural beauty, is her skin. In Korea, she has been known to have an obsession with her own skincare—which is saying something because Korea is known of their skincare products.
One way Suzy keeps her skin so beautiful is by washing her face for 10 minutes every night. Although, it seems like a long period of time to wash your face, it seems to be worth it since Suzy's skin seems to be one of the highlights of her beauty. She uses her "4-2-4 cleansing" technique, also known as "double cleansing." The numbers 4-2-4 do not represent the number of products or number of techniques used, but rather the time it takes to do the individual steps. The first step takes 4 minutes, the second step takes 2 minutes, and the last step takes another 4 minutes. In total, these steps add up to 10 minutes. Suzy shared her technique so that others can do the same at home:
Start with taking off the makeup and dirt off your face. Use cleansing oil. A  cleansing oil will help remove dirt and makeup off your face. Apply this gently and evenly on your face in a massage like motion. Do this for 4 minutes.
After massaging a cleansing oil to your face, use a foam cleanser. Gently message the foam cleanser in circular motions for 2 minutes.
For the last four minutes, rinse off with clean water. First with hot or warm water to open up and clean the pores. Then with cold water to close the pores.
Make sure to pat your face dry and moisturize your skin afterwards. Although this process might take awhile, it's actually quite easy. Do this everyday and you can have better looking and more supple skin.