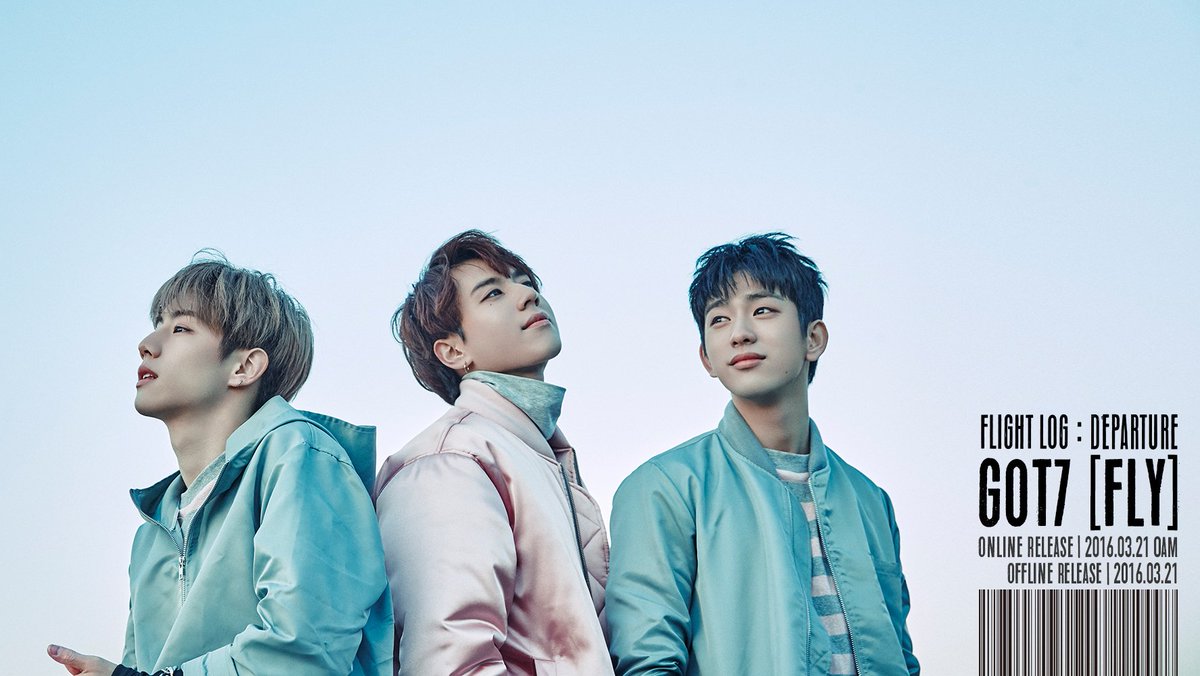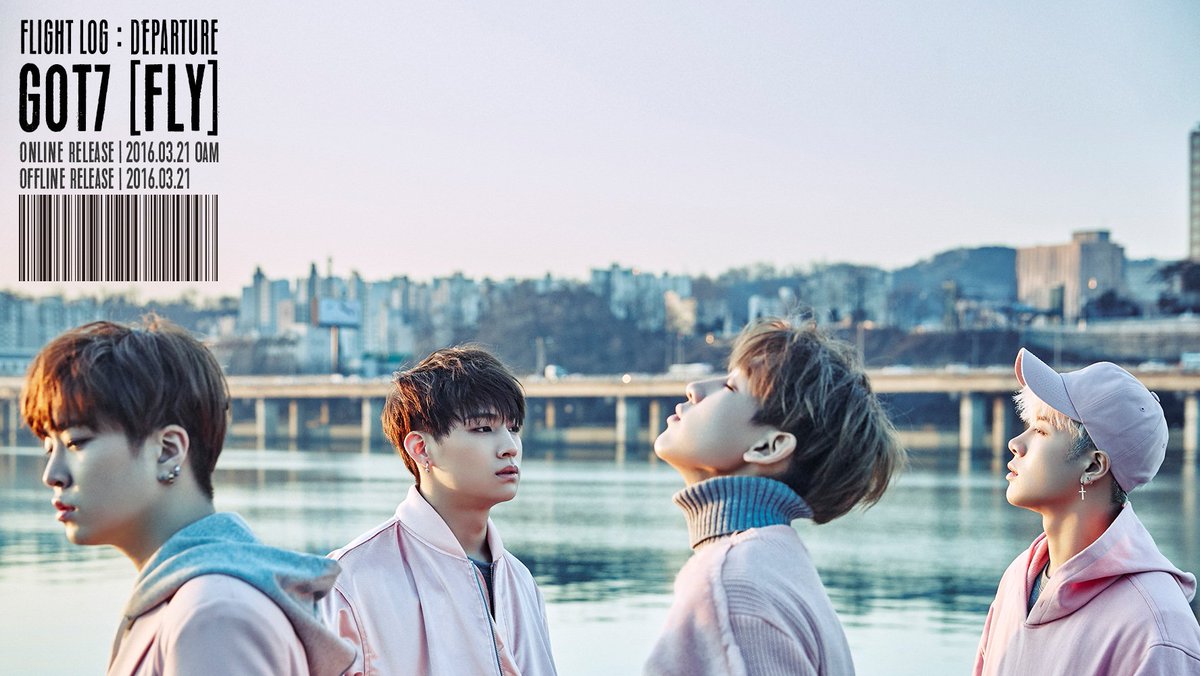 GOT7 is a South Korean boy band under one of the largest entertainment companies of South Korea, JYP. They first debuted in 2014 with their song, "Girls Girls Girls." They also had three other music videos: "A," "Stop Stop It (하지하지마)," and "If You Do (니가 하면)." They have seven members: JB, Junior, Mark, Jackson, BamBam, Youngjae, and Yugyeom.
GOT7 made a comeback this year with their new music video, "Fly," from their album "Flight Log: Departure." If you like rap, dance, or pop, you might like this music video (that is if you're not afraid of listening to foreign music like Korean). This music video starts off in English with lyrics: "Oh ohh I wanna fly baby fly with you." When you read the translated lyrics, you'll notice the music is about wanting to be with someone and the idea of wanting to flying away with that someone.
One thing I noticed about this music has a lot of rap in it. Usually these type of songs don't have lots of rapping and it usually accentuates the vocals. However, this song was special in the fact that there is more rap than singing, which I actually found really nice because it fit so well. The only problem about this song is that I can't really sing to it because I can't rap (especially in Korean). Oh the torture! I have a love hate relationship with this song because this. Another thing I really like about this music video is that the dance is just amazing. I love the way the members all dance synchronized and perfectly on beat.
I heard that some people are confused by the music video because of the end. In the parts of the music video where they weren't dancing, I noticed that Junior was at the top of the building and then he slowly fell down the building. As he falls through the sky, he sees all his close friends (the other band members) that he knows and they are all flying and falling with him. Then at the end, Junior wakes up. Some people think he was dead. Others think he woke up in the hospital. From what I could see, everything was a dream because in the lyrics he says:
"Aye, are you happy? I'm happy yeah
Every morning when I open my eyes, it feels like a dream
It feels like the dazzling sun is shining for me
Again today, without fail, my day starts with you
Do you sleep well at night?
Sometimes, I can't believe my reality so I wake up
You know what I mean? Sometimes I was afraid
It was such a crazy journey but now I'm back in your arms"
The lyrics seem to mention the idea of reality and dream. So as a conjecture, I believe that Junior was waking up from a dream where he was flying away with everyone that he loves. Though the message was slightly unclear, I think it makes sense after actually understanding the lyrics.